The story of the Woodhouse College building before it became a school in 1922
The first mention of buildings on the site of Woodhouse College is in 1655. It is in the probate of the will of Allen Bent of Friern Barnet. The will, dated 15th January 1655, refers to three tenements "called the "Woodhouses" that are now in the several occupations of William Moore, William Amery and Abraham Wager" according to the Prerogative Court Of Canterbury – Berkeley Quire Number 91, Transcription by C O Banks/Wills.
In 1743 James Patterson, turner, of the Parish of St George the Martyr in Middlesex came into possession of "all those two messuages called or known as the Woodhouses with one ground room under the said messuages" (Middlesex County Record Office). These two tenements came into the possession of Thomas Collins through his wife on the death of her father James Patterson in 1765 " James Patterson bequeaths his tenements in Finchley to his daughter Henrietta Collins, wife of Thomas Collins" according to the Gentleman's Magazine 2nd November 1827. They had married on 19th November 1761. The third tenement was in the possession of John Bateman, a wine merchant, who in The List of Finchley Freeholders lives at "Woodhouses". In his will, proved in 1776, he orders his executors to sell his house and gardens as soon as possible; and it was sold in 1778 to John Johnson who in 1784 transferred it to Thomas Collins; this is described as "one of the messuages one of the Woodhouses". Thomas Collins became possessor of all three Woodhouses.
By 1754 one or perhaps a number of them was called Wood House as seen on Rocque's Map of Middlesex. A mansion was built there between 1784 and 1798 according to Barnet Local History Library (Acc. 6140/1) becoming the centre of an estate created at inclosure of Finchley Common. At the inclosure in 1816, the Marquis of Buckingham and Sir William Curtiss, major local landlords, were allocated 45 acres and 39 acres respectively. Thomas Collins bought both their allocations. Here is an artist's impression of the house in 1797.
Thomas Collins was an ornamental plasterer who worked for, and was a friend and partner of Sir William Chambers, a noted architect and interior decorator. He, with George Andre and Robert Browne, were executors of Sir William Chambers will (National Archives Oxford Hey/v/10). In 1815, Thomas Collins and Sir Nathaniel Conant, giving their addresses as Woodhouses Finchley, are listed as subscribers to a religious book by William Martin Trinder. Sir Nathaniel Conant died in 1822.
Thomas Collins was born in 1735 and died in 1830. According to his obituary published in the Gentleman's Magazine and Historical Chronicle from January to June 1830
Volume C being twenty-third for a new series, Part the first, edited by Sylvanus Urban Published in London by J B Nichols and Sons:
May 3. Aged 95, Thomas Collins, Esq. of Berners Street, and of Finchley, Middlesex, F.S.A.
"If a long life, spent in the exercise of all the duties of society, claim a record, this memorial cannot better be merited than by the late Mr. Collins. His career in life commenced in business; he undertook, with the late Mr.White and others, the continuation of the excellent houses in Harley Street, Marylebone, which they accomplished successfully. In the pursuits of business he did not neglect the cultivation of his mind, so he became a desirable member of the society of Dr Johnson, Sir William Chambers, the architect (to whom he was executor), Mr Baretti, Major Rennell, Rev. Dr. Burney, Mr Strahan, Mr Nichols and others. He was fore of the jury at the trial of Lord George Gordon, and the writer of this article has heard the late Lord Erskine express how much he owed to his firmness and discrimination in that important event. He afterwards became an active magistrate of the county of Middlesex, and the father of the vestry of St Marylebone. Mr Collins had the happiness to be united to a lady whose views in life were quite accordant with his own; she lived till the end of the year 1824, a bright example of conjugal affection and urbanity. Such a life employed in the exercise of virtue, was attended with considerable wealth; this he distributed among his relations, without forgetting the friends with whom he associated".
There are many references to Thomas Collins of which the following are a sample:
"….. John Papworth (1750-l799), a stuccoist frequently employed by the office of works in the time of Sir William Chambers and his partner Thomas Collins, received payments amounting to £7,915 2s 8d for plasterwork at Somerset House." (Roscoe, 2009)
"The mansion which became known in the nineteenth century as Stratheden House was designed by Sir William Chambers for the politician and army contractor John Calcraft the elder (1726–72), who took a long lease from the freeholders, William and John Shakespear. It was built in 1770–2 on a joint contract by Chambers and the decorative plasterer Thomas Collins." (Greenacombe, 2000)
"There is a picture in the hall of the Chancellor's painted by Pyle, said to represent an architect Henry Keene who has summoned all his artificers (fifteen of them) to dine with him so that they can examine his plans and point out any problems and/or errors. Among those present is Thomas Collins who is described as: "Thomas Collins, Plasterer.. This gentleman was the only survivor of the fifteen, at the time when Mr Nichols bought the picture. He acquired a large fortune by building, particularly in Harley Street, and he latterly resided in Berners Street and at Finchley. He became a magistrate for Middlesex, and a fellow of the Society of Antiquaries. He died in 1830, at the age of ninety-five, being then the father of the vestry of St Marylebone" (Nichols, 1839)
Thomas Collins, 95, was buried in St Mary's cemetery, Finchley on 12th May 1830.
He is recorded as being of Berners Street, St Marylebone; and Woodhouses, Finchley.(see St Mary's Finchley Burial record). His wife, Henrietta, had died at "Woodhouses" on 2nd November 1824 aged 87" (according to the "Gentleman's Magazine", November 1824 p476) and was buried on the 8th November at St Mary's Finchley according to the burial register.
On the death of Thomas Collins, Woodhouse passed to his great niece Margaret Collins Jennings.
According to the National Archives ACC/0395/ 21 – 31 Aug. 1830, there was a marriage settlement between Margaret Collins Jennings of Finchley and William Lambert Esq. of Monmouth which included Wood Houses in Finchley and much other property. They were married on 23rd September 1830. William Lambert was a J.P. for Middlesex.
Sometime between 1841 and 1860 the separate house was pulled down.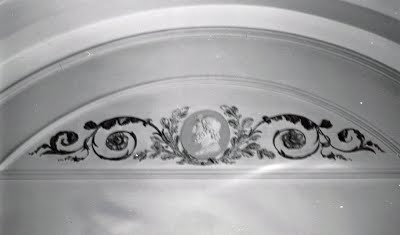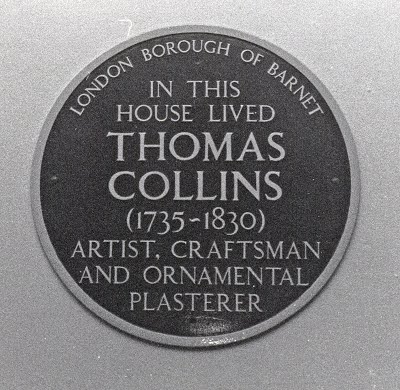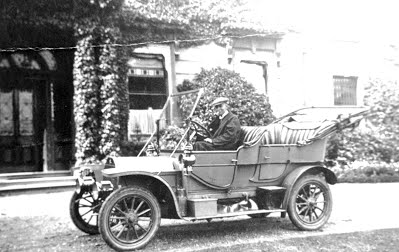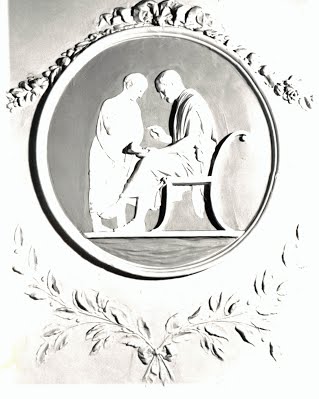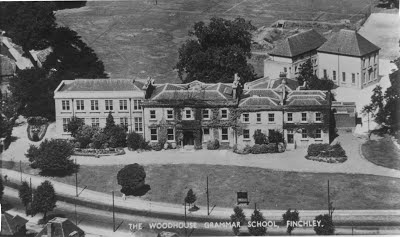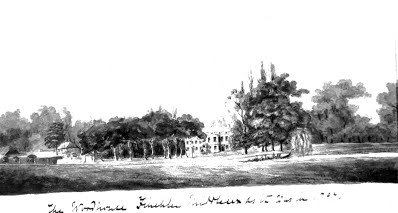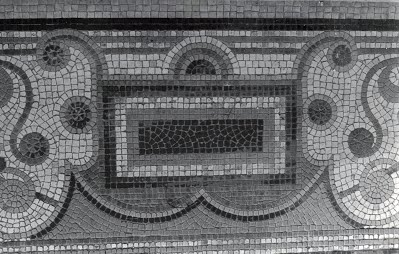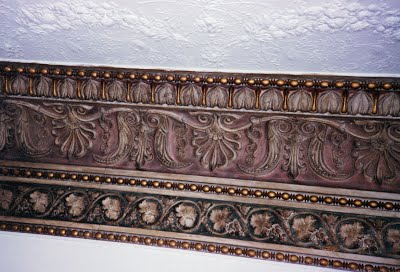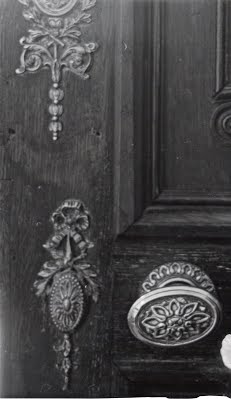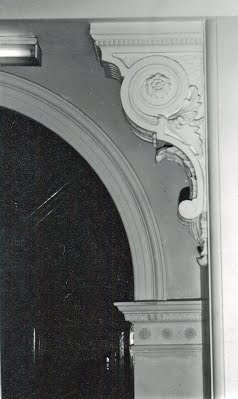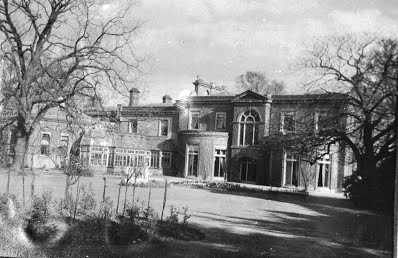 Then there is the information from the census returns:
1841 William Lambert (aged 40) and his wife Margaret (aged 35) were living at Wood Houses (one house occupied and 2 uninhabited) – his occupation was given as independent. They had four servants. They had no children.
In the 1851 & 1861 The Lamberts were not at home but their servants were – it is referred to as 64 Wood House Lane on the census.
In 1859 there was an auction of some of the freehold land by Moss and Jameson at the Torrington Hotel (according to the Morning Post, dated 29th April 1859)
1871 census William Lambert (74) and Margaret (69), he is a magistrate and landowner. They have Lady's maid, a cook, a housemaid, a kitchen maid, a butler, coachman, a gardener, an under gardener, and a gardener labourer. There is a widow Caroline C Castle née Jennings(53) living with them. She had been married to the late William Henry Castle.
William Lambert dies 4th October 1874 and leaves an estate worth £50,000 to his wife. His wife Margaret dies 7th November 1877 and leaves an estate worth £100,000 to two of her nephews – Edward Castle and Michael Castle – living with her. (UK probate records).
The house and estate was then sold to G W Wright-Ingle whose family came from St Ives in Huntingdonshire. Wright-Ingle reconstructed and enlarged the house in 1889 employing the architect E W Robb of St Ives. The down pipes are still marked 1889 in 2012. From the plans the lobby and the front and back rooms of the west end of the house were not rebuilt. G W Wright Ingle's wife had a daughter at Woodhouse on 27th September 1891 according to the London Standard dated 1st October 1891.
In the 1891 census the estate is occupied by George W Wright Ingle, his wife two sons and a daughter and five servants.
1901 census George W Wright Ingle and his wife are still resident.
1905 Electoral Register shows George W Wright Ingle living at Woodhouse.
1911 census a Mr Thomas Needham is the occupier.
One of the roads on the estate is called Lambert Road after William Lambert. Castle Road was called after the widow who lived with them.
Hilton Road and Fen-Stanton Avenue are called after the two villages near St Ives, Huntingdonshire where George Wright-Ingle came from and Ingle Way is also called after him.
This is view of the rear of the house in about 1900.
In 1910 the house came into the possession of the Busvine family according to Percy Reboul (1994). In the same book Margaret Busvine describes living at Woodhouse.
Here is Mr Busvine in his car outside the house in about 1910
Middlesex County Council agreed to buy the house in 1915 but only "when peace was restored" which unfortunately meant that the building suffered some neglect before becoming a school in 1922.
This is a Post-WWII aerial view of the House.
For the full story of the school from 1922 to 1949, see Percy Reboul's book: See details in the Bibliography
This is the blue plaque to Thomas Collins on 1st floor of the College.
It seems a long shot but do the following photos of decorative items currently (2012) in the house indicate survivals of Thomas Collin's work?
This is one of two ornamental plaster plaques in the vestibule of the house perhaps by Thomas Collins
There are also some lovely floor mosaics and door fittings as follows:
It would be lovely to believe that these are survivals from Thomas Collin's occupation.
Acknowledgements
Percy Reboul for giving permission to use copies of the photographs in his possession.
Yasmine Webb of the Barnet Archives for her help.
Bibliography
Greenacombe, John (ed.) 2000. A Survey of London Vol.45, Kinghtsbridge. London/English Heritage
Nichols, John Gough. 1839. "The Hall of the Chancellors" Hammersmith, London/ Nichols private press.
Reboul, Percy. 1994. By Word and Deed: A Chronicle of Woodhouse School 1922 – 1949. Finchley, London/ Friends of Woodhouse College.
Roscoe, Ingrid. 2009. A Biographical Dictionary of Sculptors in Britain, 1660-1851 USA/Yale University Press
Comments
You do not have permission to add comments.
Sign in|Recent Site Activity|Report Abuse|Print Page|Powered By Google Sites