Number 580 July 2019 Edited by Mary Rawitzer
HADAS DIARY – LECTURE AND EVENTS PROGRAMME 2019
Saturday July 27th 2019: SECRET RIVERS – at the Docklands Museum
HADAS is planning a visit to this exhibition revealing the history of London's forgotten
rivers. Deirdre Barrie and Audrey Hooson propose an outing to the Docklands Museum. The
Museum is staging a free exhibition called "Secret Rivers". If you have a bus pass, your
transport is also free. Quoting from the Museum's publicity:"Secret Rivers uses
archaeological artefacts, art, photography and film to reveal stories of life by London's rivers,
streams and brooks, exploring why many of them were lost over time"
We will meet either at Bank Station DLR platform at 10.30, for West India Quay or at 11.00
in the museum coffee shop. The museum requests that groups book in advance, so rough
numbers are needed. Full details in last Newsletter. Please contact Deirdre Barrie
dlbarrie@tiscali.co.uk (020 8367 0922) or Audrey Hooson AudreyHooson@icloud.com.
HADAS 2019 Long Trip. Monday 23rd to Friday 27th September 2019: We have booked
the hotel for our long trip in 2019. Details will follow in due course.
Tuesday 8th October 2019: From Crosse & Blackwell to Crossrail – MOLA excavations at
Tottenham Court Road 2009 to 2010. Lecture by Lyn Blackmore.
Tuesday 12th November 2019: Shene and Syon: A Royal and Monastic Landscape
Revealed. Lecture by Bob Cowie.
Lectures start at 7.45 for 8.00pm in the Drawing Room, Avenue House, 17 East End Road,
Finchley N3 3QE. Buses 13, 143, 326 & 460 pass close by, and it is five to ten minutes' walk
from Finchley Central Station (Northern Line). Tea/coffee and biscuits follow the talk. .
—————————————————————————————————————————
Two exciting day trips by Barnet Museum & Local History Society:
Saturday, 6th July 2019 Visit to Richborough Castle and the Town of Deal by coach.
Cost £25 for adults (£20 EH members, bring your card) £10 children (5-18) and students.
Depart Barnet Everyman (formerly Odeon) Cinema: 08.15
Leaving Deal: c.5pm; arrive back in Barnet c.7pm
Saturday, 21st September 2019 Visit to the "Mary Rose" in Portsmouth by coach. Cost £38
for adults and £15 for children (5-18) and students.
Depart Barnet Everyman at 08.15. Leave Portsmouth: c.5pm, arrive back in Barnet c.7.15pm
These trips get booked up quickly, so if you want to go don't delay.
Friends of members are also welcome. To book, phone Dennis Bird 020 8449 0705
Annual General Meeting. Jo Nelhams (Hon. Secretary)
The AGM was held on Tuesday June 11th 2019 at 7.30pm. There were 40 members in
attendance and apologies from a further 33. It was good to hear from over 70 members.
Andrew Selkirk, a former Chairman and longstanding Committee member, resigned from the
Committee earlier this year as he has moved house, but has remained a Vice-President and
will be due for re-election in 2023.
Jim Nelhams has stepped down as Treasurer, but has remained as a member of the Committee
and Roger Chapman was voted in as his successor. The other officers have remained the
same: Chairman, Don Cooper; Vice-Chairman, Peter Pickering; Secretary, Jo Nelhams; and
Membership Secretary, Stephen Brunning. There were 2 new additions to the Committee,
David Willoughby and Rodney Burt, while Bill Bass, Robin Densem, Melvyn Dresner, Eric
Morgan and Sue Willetts are remaining as members.
The death was announced of Derek Renn, a very longstanding Life Vice-President who
passed away on 31st May 2019. Condolences have been sent to his family.
The AGM was followed by a presentation by Harvey Sheldon, 'Imperial Rome's North-West
Frontier: can it explain Britannia and Londinium's role within the Province?'
An interesting AGM and thanks to all who attended.
HADAS finds course: 2019-2020 "Finds in Focus" Don Cooper
Here is the flyer for the finds course starting in October 2019. The course is very popular and
there are, at the moment of writing, only three places left. If you want to participate please
reply immediately as it is first come first served.
Hendon & District Archaeological Society Finds Group
Course tutor: Jacqui Pearce BA FSA MCIfA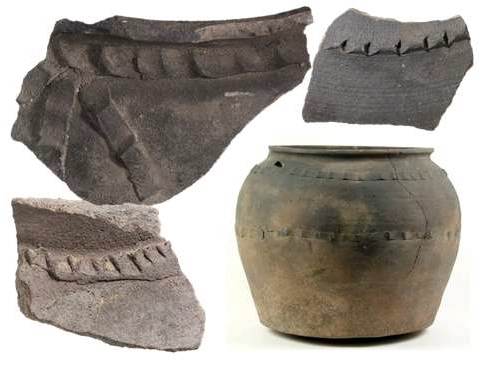 A 22-week course in post-excavation analysis to be held at Stephens House (formerly Avenue House), East
End Road, Finchley N3 3QE on Wednesday evenings, 6.30–8.30, starting on 2 October 2019
This year we will be focusing on recording the medieval and later finds from the Mitre Public
House in Barnet. We are aiming to produce a short article summarising the work of the Finds
Group on this site. Regular presentations and professional tuition will be provided throughout the
course. This is an ideal opportunity to gain – or increase – your experience of working with and
handling a wide variety of archaeological finds. Teaching sessions on the various types of finds will
be complemented by practical handling and recording sessions. Our aims are to introduce the
various types of finds and provide hands-on opportunities to become more familiar with postexcavation
procedures, while working toward publication.
All are welcome – it doesn't matter whether or not you have experience of working with
archaeological finds!
Course fee: £295 for 22 sessions. To book, contact Don Cooper (details on back page) or Jacqui
Pearce (pearcejacqui@gmail.com; tel. 020 8203 4506). Please make cheques payable to HADAS and
send to Don Cooper, 59 Potters Road, Barnet EN5 5HS.
HADAS May Lecture Jim Nelhams
The May lecture, "50 Years of Recording London's Industrial Heritage", was delivered by
Professor David Perret, currently Chair of the Greater London Industrial Archaeology Society
(GLIAS). A medical researcher by profession, David has been interested in industrial archaeology
for many years. One of his interests is stationary steam engines and he is a past President of the
Newcomen Society. David was also a contributor to the All Party Parliamentary Group Report on
Industrial Heritage issued in 2018.
In 1998 GLIAS began development of a database which the society could use to record site
information. The database has been in development ever since. He noted a wide variety of locations
and items recorded, some of which have disappeared, some that remain, and some of which have
changed their use.
Examples in transport included the Euston Arch, demolished in 1961, and the London to Croydon
atmospheric railway. This had two pumping stations one of which remains, having been converted
as a water pumping station. Another example was the viaduct built between 1834 and 1836 for the
London and Greenwich Railway, requiring around 60 million bricks made in Sittingbourne and
transported to the site by barge. Although widened and strengthened, the viaduct still has all 878
arches and is a Grade II listed structure.
Other work has been in recording Thames crossings, including Tower Bridge with its steam boilers,
Hammersmith Bridge and the Brunel Tunnel. Other static steam engines included a Newcomen
engine house at the New River Head in Islington and the beam engines at Kew and Crossness.
David stressed the importance of creating and maintaining the record of industrial archaeology.
There were lots of problems and Lottery funding was drying up.
The London Canal Museum Celebrates Ice Heritage Weekend – July 2019
Celebrate the life and story of Carlo Gatti (1817-1878) and the contribution he and his family made
to London's life. Saturday July 27th (Gatti's Birthday): Enter a competition to make a decorated
birthday cake. See website for rules. £1 entry fee including museum admission. Ice cream making
demonstrations, Victorian style. Family activities, design an ice cream sundae and other table-top
fun for children (morning). Gallery talks and display about Gatti and the ice trade. Adelphi
Afternoon Cream Tea 2.30-4pm £15 (£12 concessions) including museum entry (book in advance).
Information and bookings at www.lcm.me.uk/ihw. Evening, 7.30pm: Gatti's Music Hall, presented
by the Players' Theatre Company, an evening of music hall entertainment reminiscent of the
Victorian era. Traditional dress welcome. £25 (concessions £23) including glass of Swiss wine with
Swiss cheese. Book in advance. Sunday 28th: Ice Trade Sunday. Visits underground to the
Victorian ice wells (fit adults and teenagers only). Normal museum entry charges. Explore the only
preserved and accessible commercial ice wells in England on this rare open day, part of the Festival
of Archaeology. Sensible shoes essential! Supported by the Swiss Embassy, London, and Commune
do Acquarossa (Dongio) Switzerland. Ice cream making demonstrations, Gallery talks, pre-booked
boat trips. 12-13 New Wharf Rd, N1 9RT. 5 minutes walk from Kings Cross/St Pancras.
Thames Discovery: causeways, river stairs and ferry terminals – Melvyn Dresner
Following on from Gustav Milne's April lecture (Newsletter 578, May 2019), the Thames
Discovery Programme launched the CRaFT project (Causeways, Riverstairs and Ferry
Terminals) in June. The project will help discover, or rediscover, the stories of these 'landing
places', the people who used them, those who relied on them for their livelihood and the changes
brought about by bridges and new modes of transport.
The Thames Discovery Programme, City of London Archaeology Society and the Institute of
Archaeology at UCL are working together on this project. There are many ways to get involved,
such as through archive work, foreshore fieldwork, discovering features in paintings or literature,
blogging, foreshore photography and recording. It is not just about getting muddy, there are others
ways they need your help.
If interested to find out more please email: angela.broomfield@yahoo.fr
Festival of Archaeology 2019 Sue Willetts
The 2019 Festival of Archaeology is being coordinated by The Council for British Archaeology
with events taking place over a fortnight from Saturday 13th July until Saturday 28th July. The
theme this year is archaeology, science and technology.
The website https://festival.archaeologyuk.org/ allows searching of events by area, type of activity
and by period such as Roman, Medieval.
Thomas Gresham 500th Anniversary Exhibition Sue Willetts
As part of the 500th celebrations for Gresham College the Guildhall Library has a free exhibition
about Sir Thomas Gresham, Tudor trader, shipper, spy and founder of both the Royal Exchange and
Gresham College. It explores Gresham's life and some of the amazing items in the Gresham history
collection at the Guildhall.
The exhibition is open Monday-Friday, 9.30am-5pm (Wednesday till 7.30pm) at the Guildhall
Library and is completely free. It's open from now until mid-September. More information:
https://guildhalllibrarynewsletter.wordpress.com/2019/06/03/new-library-exhibition-sir-thomasgresham-
tudor-trader-shipper-spy/
Visit to the Rose Theatre Jim Nelhams
LAMAS run monthly walks and visits under the heading "LAMAS LATES".
See http://www.lamas.org.uk/lamas-lates.html for more information. A notice of a visit to the Rose
Theatre was circulated to HADAS members and five of us went along.
The site was found in 1988 when buildings were being redeveloped. Harvey Sheldon, HADAS
President, explained that the original dig had been allowed 5-6 weeks while the builders took their
Christmas Holiday. It had been expected that the remains of the theatre would then be permanently
buried and destroyed, but there was much public pressure, including by prominent members of the
acting profession, resulting in a building redesign incorporating horizontal rather than vertical
beams, so allowing the retention of the site. The buildings are now 30 years old and due for
renovation.
The Rose was built by Philip Henslowe in 1587. In 1592, Henslowe's step-daughter married
Edward Alleyn, who went on to found Dulwich College. Dulwich old boys are known as Old
Alleynians. Many of Henslowe's papers including accounts and records of plays have survived in
archives at the college.
The dig discovered inter alia gallery walls, two stages and the arena floor. The site was covered in
1989 to protect it from building works and the weather. The remains now exist within a basic shell
with no heating or toilets, but have survived. They must be kept wet to preserve the timber. A small
viewing gallery is usable for events and to raise money. Lighting indicates where walls have been
found. Some of the original structure is beneath an adjacent building and not accessible.
The site is run by The Rose Theatre Trust, founded in 1989, of which Harvey is Chairman. The
Trust has a lease of the site until 2042. Because the site is kept under water, it must be monitored.
Jane Sidell, in her role as Inspector of Ancient Monuments for Heritage England, has been
monitoring since 1999, checking the water levels and the acidity of the water.
For more information about The Rose and their events sees http://www.roseplayhouse.org.uk/
Trip to Orkney Janet Mortimer
I have recently returned from a long-anticipated holiday in Orkney with fellow HADAS member,
Barbara Thomas. We were part of a small group of eight (three of whom were Americans) who
went on a mini-bus tour with Orkney Archaeology Tours, led by leading archaeologist and bone
expert, Dave Lawrence. Dave and his fellow archaeologist wife had gone to Orkney to work, and
ended up living there permanently as, it seems, have many other archaeologists including HADAS's
own Daphne Lorimer. It is not hard to see why – the almost over-whelming amount of history that
surrounds you everywhere you go on each island of Orkney could keep you interested for a lifetime.
Our first day started with a drive around Scapa Flow to Ophir Round Kirk and the 12th century
Earl's Bu, which was the site of a large Norse drinking hall. We then went on to Skara Brae. I had
wanted to go there for years, and it certainly didn't disappoint. We went to the nearby Skaill House,
owned by the man who discovered Skara Brae, and one of the highlights for me was the large
cabinet with carved wooden doors that came from one of the ships of the Spanish Armada. It is
amazing to think that on this small patch of land it is likely that there has been continuous
occupation for the last 5,000 years, with finds not only from the Neolithic period, but also the
Bronze Age, Iron Age and the Vikings.
Later we went to Kirbister Farm Museum. This is a fine example of how people lived in Orkney
until comparatively recently (this one was occupied until the 1960s) and the lay-out is actually not
too dissimilar to the houses at Skara Brae. The peat-burning hearth is in the middle of the floor
with a hole in the middle of the roof to let the smoke out, and there is a bed area carved into the
stone of the wall. It was also the place where Annie Lennox filmed sequences for the video of
"Here Comes the Rain Again". On the way back to the hotel we visited the magnificent Broch of
Gurness.
On the second day we took the ferry across to the island of Hoy to visit the Hackness Martello
Tower and Napoleonic battery. We started in the barracks room where we were greeted by a man
resplendent in his Napoleonic uniform. He was a friend of Dave's who was an authority on the
subject and we got a special tour. If you have seen the film "Zulu" you would recognise the lay-out
of the barracks – identical to the hospital block in the film. Apparently they were all built in exactly
the same way around the world so that the men could move in and know exactly where everything
was, including which bed was theirs. Their food ration was fairly meagre but they had a daily drink
allocation of a gallon of beer (weak or "small" beer – but still a gallon!) and a big mug of gin. Helps
to pass the day, I suppose! We then climbed up into the Martello Tower – the only one made of
stone instead of brick. Our uniformed officer showed us around and then we climbed up onto the
top, where he showed us the huge gun, able to revolve around 360 degrees, and we marvelled at
how he managed to keep his hat on in the fierce wind that was blowing.
After this we went to the beautiful Rackwick Bay then onto see the Dwarfie Stane. This is a huge
block of stone which has been carved out into a Neolithic burial chamber and is quite
magnificent. There was a sea eagle nesting nearby but, despite the best efforts of the RSPB who
kindly let us look through the telescopes they had set up, we didn't manage to see it.
The next day we started off on a walking tour from our hotel in Kirkwall to marvel at the puzzling
architecture of the Earl's and Bishop's Palaces and to visit the Cathedral. Interestingly the
Cathedral is not owned by the Church, but is owned and maintained by the people of Orkney.
We then jumped back into the mini-bus and headed off to the Rennibister Earth-house. This is
accessed by climbing down a ladder in the courtyard of a farm into an underground chamber. The
underground experience was good preparation for our visit later in the day to what was (after Skara
Brae) my favourite place to see – the Cuween Cairn. For this we climbed up a steep slope, then
were issued with thick gloves and knee pads and we had to crawl through a dark tunnel into the
Cairn where we viewed it by torchlight. It was large enough to stand up inside and there were four
side chambers, three of which you could climb into. Unusually 24 dog skulls were found in this
tomb, along with human skulls.
Our next call was over the Churchill Barriers to the Italian Chapel, which is astonishing. It was
made of an old Nissen hut during the war by Italian prisoners and it shows what a beautiful
structure can be made with limited materials, just as in Neolithic days.
The following day we went to Stromness which is very different from Kirkwall, and has the feel of
an old-time seaside town. We had a stroll around and visited the art gallery and museum, then we
were off to Maeshowe. Although this is very impressive, we had to join a guided tour with a crowd
of other people, so it was sometimes difficult to see exactly what the guide was pointing out. We
saw the Viking Runes and the Orkney dragon, and the guide told us what some of the runes
meant. In the mini-bus later Dave told us what some of the other ones said which I will not repeat
here for fear of offending. Suffice to say that they were the usual boasts of young men about their
conquests in rather graphic terms!
The next day we caught the ferry over to Rousay for a day viewing brochs and cairns. We visited
Taversoe Tuick then went onto Blackhammer Cairn. Personally I found this terrifying as we had to
walk through a field of frisky young bullocks to get to it, but thankfully they had disappeared by the
time we came out. We then went to Midhowe to see a very impressive Cairn in which they found a
disproportionate amount of skeletons exhibiting signs of congenital deformities and other
illnesses. The nearby broch was fascinating, dwellings clearly laid out, and even a rock-carved
inside toilet!
Our last day started at the Ring of Brodgar and Stones of Stenness. Later we walked over the
causeway to the uninhabited island of the Brough of Birsay to view the Earl's Palace and for those
brave enough (not me!) to lay down and hang over the cliff edge to see the puffin nests. We
finished our visit to Orkney visiting the last working water mill at Barony Mills.
We had a great week seeing a variety of history from Neolithic days right through to the recent
history of WW2 which was made even better by the running commentary by Dave as he transported
us around from place to place. I particularly loved his tales from the Orkney Sagas with people with
memorable names such as Magnus Barelegs and Oliver the Violent. It really was the trip of a
lifetime
Restorations Jim Nelhams
It's always nice when something you think has gone returns.
The book "The Blue Plaques of Barnet" published by HADAS in 1973 included a plaque that was
on the wall of "The Castle" public house at the junction of Hermitage Lane and Finchley Road in
Childs Hill. Then the building was closed and demolished to make way for a block of flats.
Concern was raised about the whereabouts of the plaque and HADAS was advised that it was being
stored by Barnet Council. The flats are now complete and it is nice to see that the plaque is on the
new building close to the front door.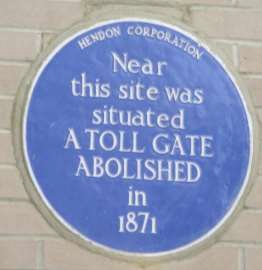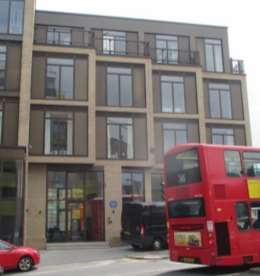 Another pub that closed was Ye Old King of Prussia just south of Finchley Central Station.
This became a restaurant named The Chicken Society serving chicken in varied forms. Perhaps the
chickens have gone back to roost, because the building now contains "Ye Old King of Prussia"
again. The internet identifies this as a neighbourhood bar with craft beer, cocktails and pizza. So
maybe not as it was, but still serving beer.
OTHER SOCIETIES' EVENTS compiled by Eric Morgan
Tuesday 9th July, 7.45 pm. Amateur Geological Society, Finchley Baptist Church Hall, 6 East End Rd, N3
3QL (opp. Avenue House): Triumphs & Disasters in Engineering Geology. Talk by Prof David Norbury.
Monday 15th July, 12.30pm. Mill Hill Historical Society Tour of Spencer House, 27 St James's Place,
SW1A 1NR. Cost: Members £12 (concessions £14. Meet 12.20pm for Tour. To book: first contact Julia
Haynes, 38 Marion Rd, Mill Hill, London NW7 4AN (tel: 020 8906 0563, haynes.julia@yahoo.co.uk) to
check availability and payment procedure.
Wednesday 17th July, 7.30pm. Willesden Local History Society Guided Walk meeting at Neasden Station,
Neasden Lane NW10, finishing at The Grange, Neasden Roundabout, NW10 for a talk on its history,
followed by refreshments.
Friday 19th July, 7pm. COLAS, St Olave's Church, Hart St, EC3R 7NB. Medieval Mass Burial at St Mary
Spital: Excavations 1999-2002. Talk, Don Walker (MoLA). NB originally scheduled for Friday 21st June).
Saturday 20th July – Sunday 29th September. Stephens House & Gardens (Avenue House) Hospital for
Heroes. Exhibition remembering 100 years since Avenue House became the central hospital for the RAF,
and its use as a hospital during, and in the aftermath of, WWI. Free entry, but a minimum £2 donation to the
work of the Avenue House Estate Trust would be welcome. Opening times: Wednesdays, Saturdays &
Sundays 2-4.30pm.
Sunday 21st July, 12-5pm. Stephens House & Gardens: Summer Garden Fete. A packed day of fun and
games with food, craft stalls & brass band. Free admission.
Tuesday 6th August. Camden History Society . Outing to Saffron Walden & Kentwell Hall Departing
promptly 8.30am, Camden High St, outside Marks & Spencer's; 8.45am; Hampstead High St. (outside
Waterstones); Swiss Cottage (o/s Library) 9.00am. Send SAE and full details, where joining, name etc, with
cheque for £35 (includes coach, tip, and admission to Hall), payable to Camden History Society, to Jean
Archer, 91 Fitzjohn's Ave, London NW3 6NX (Tel: 020 7435 5490).
Wednesday 14th August, 11am. Mill Hill Historical Society . Walking Tour of Bloomsbury. Meet 10.50 for
11am start, Russell Sq tube. Finish nr. Foundling Museum. Booking details: see Monday 15th July, above.
Friday 16th August, 7pm. COLAS, Address: see Friday 19th July. Members' Evening.
Talks by COLAS members. Visitors £3. Light refreshments after.
Sunday 25th August. Markfield Beam Engine & Museum, Markfield Park, Markfield Road N15 4AB.
Steam Day. www.mbeam.org . Tel: 07923 459020 for more info.

With many thanks to this month's contributors: Don Cooper, Melvyn Dresner, Eric Morgan,
Janet Mortimer, Jim Nelhams, Jo Nelhams, Sue Willetts
Hendon and District Archaeological Society
Chairman Don Cooper 59, Potters Road, Barnet EN5 5HS (020 8440 4350)
e-mail: chairman@hadas.org.uk
Hon. Secretary Jo Nelhams 61 Potters Road Barnet EN5 5HS (020 8449 7076)
e-mail: secretary@hadas.org.uk
Hon. Treasurer Roger Chapman 50 Summerlee Ave, London N2 9QP (07855 304488)
e-mail: treasurer@hadas.org.uk
Membership Sec. Stephen Brunning 22 Goodwin Ct, 52 Church Hill Rd,
East Barnet EN4 8FH mob: 07534 646852 e-mail: membership@hadas.org.uk
Join the HADAS email discussion group via the website at: www.hadas.org.uk